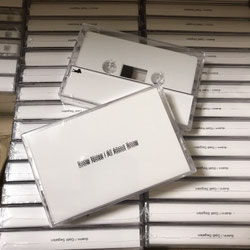 Minimal, loop, ambient, noise, infinitely, space, definitely, music......
It's the cassette product by French Sound artist Gaël Segalen and Japanese ambient / experiment artist duenn.
Gaël Segalen got an idea and did sampling the sounds from duenn's track "Snow Noise". 
Includes unlimited streaming of Snow Noise / All About Snow via the free Bandcamp app, plus high-quality download in MP3, FLAC and more.
snow ep
Gaël Segalen + duenn 
A. Snow Noise / duenn
B. All About Snow / Gaël Segalen